Report: Cyberattack on eastern U.S. power grid could cost $1 trillion – LancasterOnline: Local Business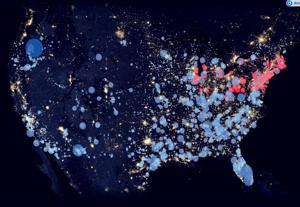 Lloyds' of London has calculated the economic damage that would result from a cyberattack leading to 15-state blackout.
A broad-based cyberattack on the eastern U.S. power grid would lead to nearly $250 billion in economic losses, and possibly up to $1 trillion, according to a new report by the insurance firm Lloyd's of London. The region is home to 93 million people and accounts for one-third of the U.S. economy. The report says there have been 15 suspected cyberattacks on the U.S. grid since 2000.
See full story on lancasteronline.com