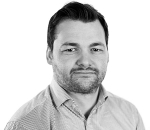 2014 was one of the most significant years on record for cyber-security. It was the year hackers took control of the planet, hacking celebrity iCloud accounts, highlighting injustice, targeting government officials, and stealing...
Cyberoam, a leading global provider of network security appliances has published its Security Predictions for 2015. These predictions give an overview of industry trends and security challenges businesses are likely to come across...
Cyber security has quickly become a big issue around the world. Many countries, including India, are taking it very seriously and finding ways to fight it See full...
Whenever this time of the year arrives with its proliferation of predictions, William Gibsons quote the future is already here its just not very evenly distributed comes to mind. See full story on...
In the absence of federal regulatory action for standardized data breach notification requirements, states may experiment with data breach laws in the coming year, from adjusting timing and content of notification, to defining...
Widespread impact from the cybersecurity skills shortage. Expanding attack surface. Health care heartache. Mobile payment popularity and vulnerability. Peace out, passwords. Beyond AV. Washington Cybersecurity Wannabes. Enterprise Security Co. Security Analytics Maturity. Cybersecurity...
Will 2015 be a happy new year for internet users? Not if cybercriminals have their way. See full story on businessinsider.com
Technology is constantly evolving in todays digital society, and as 2014 comes to a close, it is time to reflect on the past year and look ahead at what is to come. Whether...
This year is already being branded the year of the breach. A year continual breach and surveillance headlines shaking both enterprise and consumer confidences (Target, UPS, Home Depot, Dairy Queenand Staples to name...
Scams and attacks are becoming more creative, so educate your employees, advise experts. Here the experts list the top five security issues Australian organisations will need to prepare for in the new year....